Our Hearing Aid Services
Complete hearing test: We test your hearing as well as your speech comprehension so we have a full picture of your hearing loss. During this time, we also interview you about your lifestyle and experiences to help us decide what hearing aid would be best for you.
Earwax removal: We clean the earwax from your ears, which can clear up some forms of hearing loss and prevent damage to your hearing aids.
Hearing aid sales: We carry hearing aids with a wide range of price points and technology. We personalize our recommendations based on what we think will help your specific hearing situation. We will never pressure you to make a purchase.
Hearing aid fitting and programming: All hearing aids need to be customized to your individual hearing loss. We have the skills and experience to get you the most out of your hearing aids. Even if you purchased your hearing aids somewhere else, we will reprogram them so you have a better experience.
Hearing aid maintenance: It's important to stay on top of cleaning and maintaining your hearing aids so they continue working for a long time. If you need assistance taking care of your hearing aids, come see us and we'll give them a thorough cleaning.
Hearing aid repairs: If we must send your hearing aids in for repairs, we try to send only one at a time, so you aren't without your hearing in the meantime.
Custom ear molds: Part of good hearing health is protecting the hearing you have. We can make ear molds to use for custom-fit earplugs, musicians' monitors, and more.
Affordable Hearing Aids
We do our best to keep our prices as low as possible. We will gladly work with your insurance company if they cover hearing treatment. In addition, we offer financing through CareCredit, which is a deferred interest program, to make hearing aids a manageable expense for you.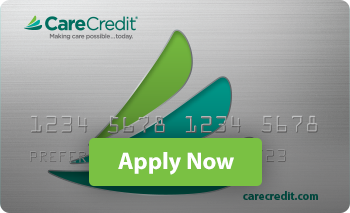 Bundled Services
When you purchase hearing aids from Cumberland Hearing Aid Center, you have two options to choose from, depending on what you need. We'll go over the prices and everything included, so you can choose the option that makes the most sense for you.
Bundled Services:

A single price for all hearing aid–related services, including deep cleanings, adjustments, reprogramming, and replacement of simple parts
Lasts as long as the hearing aids' warranty (usually 3–4 years)
Best for clients who will need more regular ongoing care, such as help with maintenance (cleaning and part replacement)

Unbundled Services:

Lower cost up front
Pay-as-you-go per visit
Best for clients who are comfortable with the maintenance of their own hearing aids and who will only need to see us once or twice a year
Currently Owned Hearing Aids
We frequently work with people who are looking to have a better experience with their hearing aids. Maybe your hearing aids used to be effective but they have since stopped working, or maybe they never seemed to do enough to help you. Whatever the problem is, we encourage you to come see us and let us take a look. Many times we can get your hearing aids working again with something as straightforward as a deep cleaning. We may also be able to get better results by reprogramming them to better fit your hearing loss. Although it is not always possible to fix your existing hearing aids, we will do everything we can to get your hearing aids working better than before.